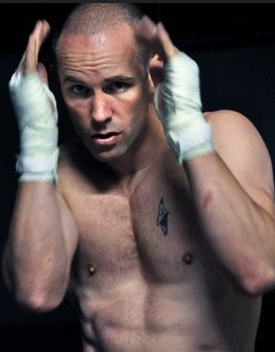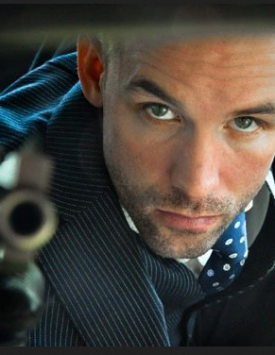 "I thought I knew Martial Arts. I had achieved Black Belt in Tae Kwondo, competed and won in several sparring contests, and then I met and began to train with Joe. His work with balance and agility and being aware of your surroundings took what I thought I knew to a whole new level. I also just finished running the Spartan Race recently, having never run one of these races before I was a little nervous that I wouldn't do well, nine miles of grueling terrain with 28 military style obstacle courses. I finished 65th out of 2500 participants, Joe's boxing training gave me the cardio conditioning I needed to be a competitor. Joe not only has great expertise and can take you beyond what your think your capable of, but he makes training fun!" Michael Degood-Artist/Actor /Writer/ Fitness Professional
Michael : Mitt work
Teaching Michael the finer points of Boxing with some mitt work!
Michael at Wild Card
Training Michael to get ready for a possible amateur bout in July.
Giving him a bit more aggression than usual and forcing him to work in order to get his conditioning to higher level. Well done Michael!!!