KickBoX Burn/L.A. BoX Camp is a class created by Joe Rivera to teach the combative art of Boxing. This class is super-intense, emphasizes proper execution of techniques, and utilizes training drills used by world champion Boxers.
Push yourself to the edge and "Get your fight on" in this super intense and dynamic class that offers you the next level in BoXing workouts!!!-
Our Mission:
To help participants reach down deep and bring out the Warrior that lives in each of them!!!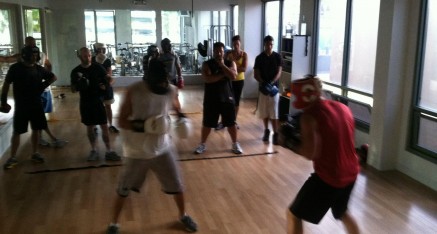 We are taking a hiatus!

PHONE: 310 499 4950